Here at Holohan Martial Arts we offer a wide range of classes at a range of different levels. Our coaches are experts in their martial art and are dedicated to provided the highest standard of class possible to allow you to have the best martial arts experience. We pride ourselves on provided great classes with great people in them.
Brazilian Jiu-Jitsu (BJJ)
Students will learn the foundations of BJJ working on basic techniques and advance in technique and focus including takedowns, self-defence techniques, Position Controls, Position Escapes and Submissions students will master the fundamental techniques and sequences.
BJJ promotes the concept that a smaller, weaker person can successfully defend against a bigger, stronger, heavier assailant by using proper technique, leverage, and most notably, taking the fight to the ground. Brazilian Jiu-Jitsu: it is not solely a martial art, but it is also a sport; a method for promoting physical fitness and building character and, ultimately, a way of life.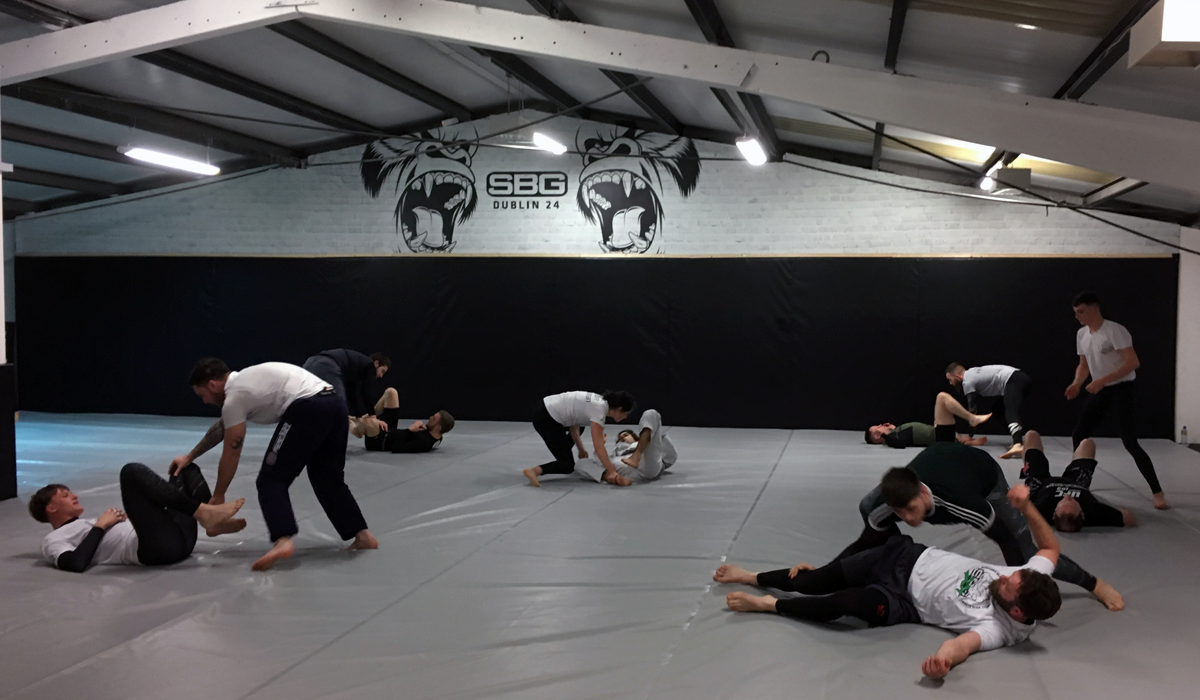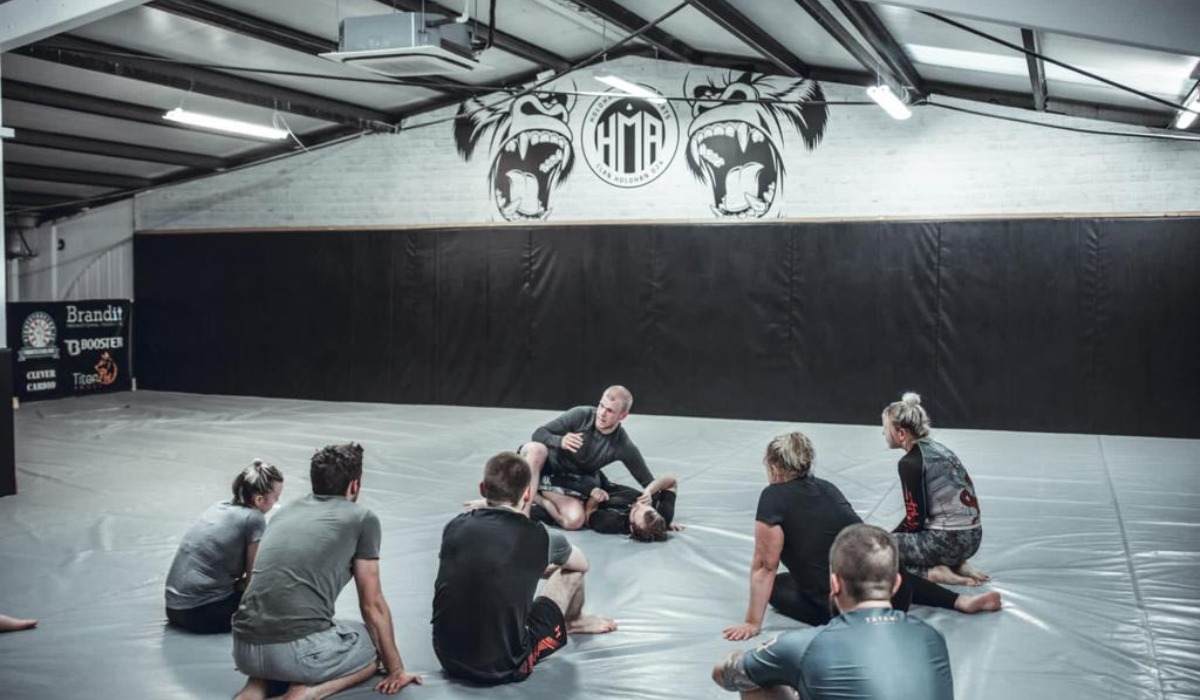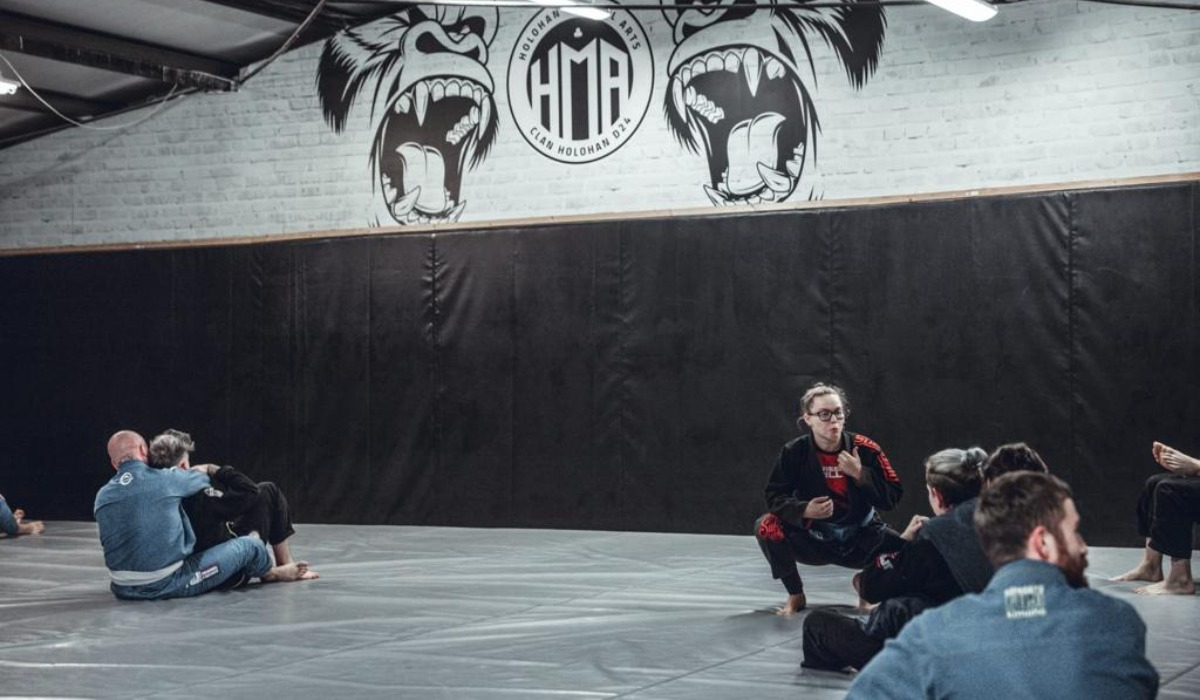 Beginners BJJ Class
This class is aimed at introducing students to the gentle art of Brazilian jiu-jitsu in a fun and safe way, each week is based on a position topic and explored in a fun friendly environment. Each week is like collecting a jigsaw piece the more you collect the more the picture of what BJJ is comes clear. This program is perfect for the guy or girl looking to learn the art without pressure of competing.
Advanced BJJ Class
Bjj advanced is open to the more experienced guy or girl still focusing on the core fundamentals of the game but experienced enough  to roll and spar the techniques in a live environment – perfect for someone's training in the intro program for at least 6 months
What you need: Sportswear, rash guard, gum shield, eventually a Gi.
Mixed Martial Arts (MMA)
Mixed Martial Arts combines different types of martial arts. MMA class utilises the best of the arts of Boxing, Wrestling, Muay Thai, Brazilian Jiu-Jitsu, and many other sport-based martial art systems. MMA is an extremely fast-growing sport.
Foundation MMA Class
This class is taught by former UFC fighter Paddy Holohan , it's been a huge success in introducing guys and girls starting their MMA journey from a day one level it focuses on breaking the game down into pieces and explaining them in detail. It provides great insight for the common UFC fan while also getting fit or anybody laying a solid foundation to their game.
This class is available on the Emerald program.
Advanced MMA Class
This class is high paced and requires a decent level of fitness and understanding of the way MMA works. This can be acquired in foundation program. This involves sparring, drilling of common positions that occur in amateur pro level all the way if to UFC level and taught in a safe chilled environment. This class is available on the Onyx program.
What you need: Sportswear, gum shield, amateur MMA gloves
Striking
In Holohan Martial Arts we have classes to teach you about the standing aspect of fighting. The striking we teach our students can be used for self defence and competition. We draw from martial arts such as muay thai  for our students to learn the fundamentals moves through to advanced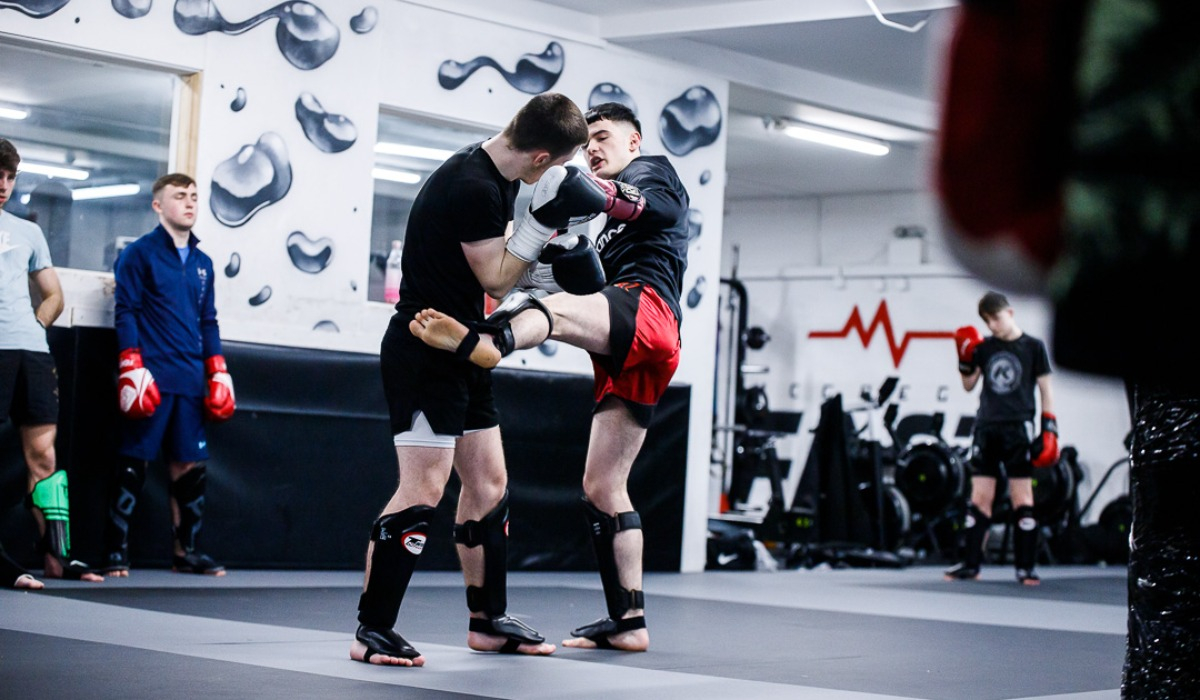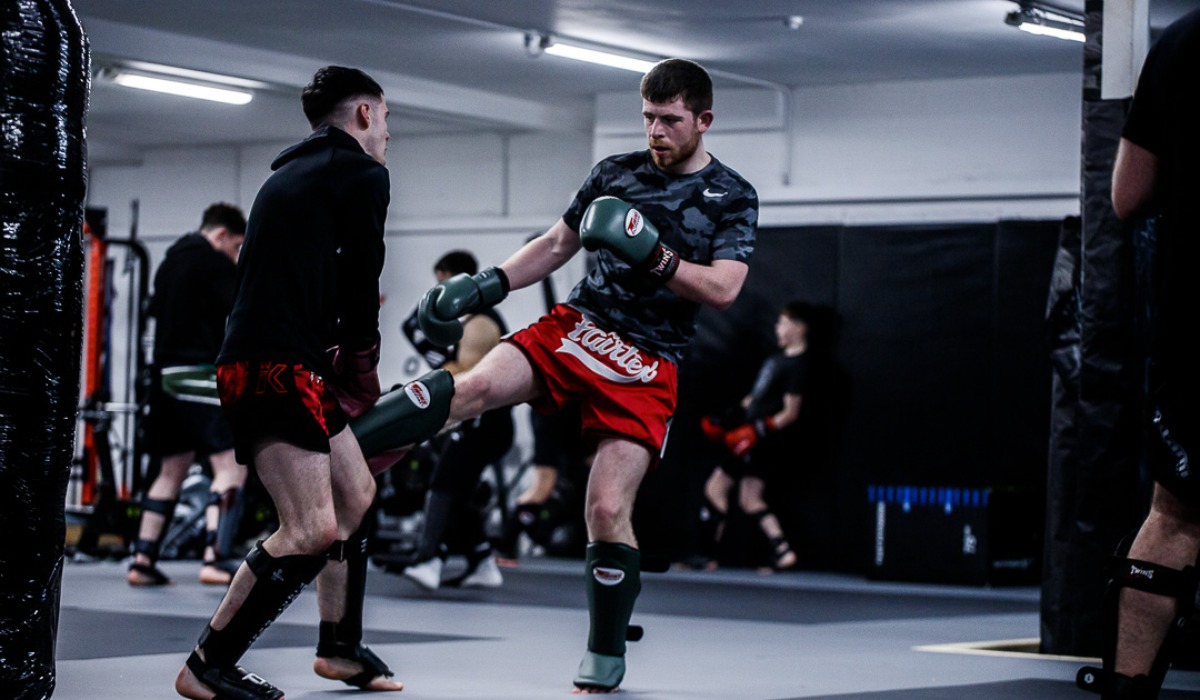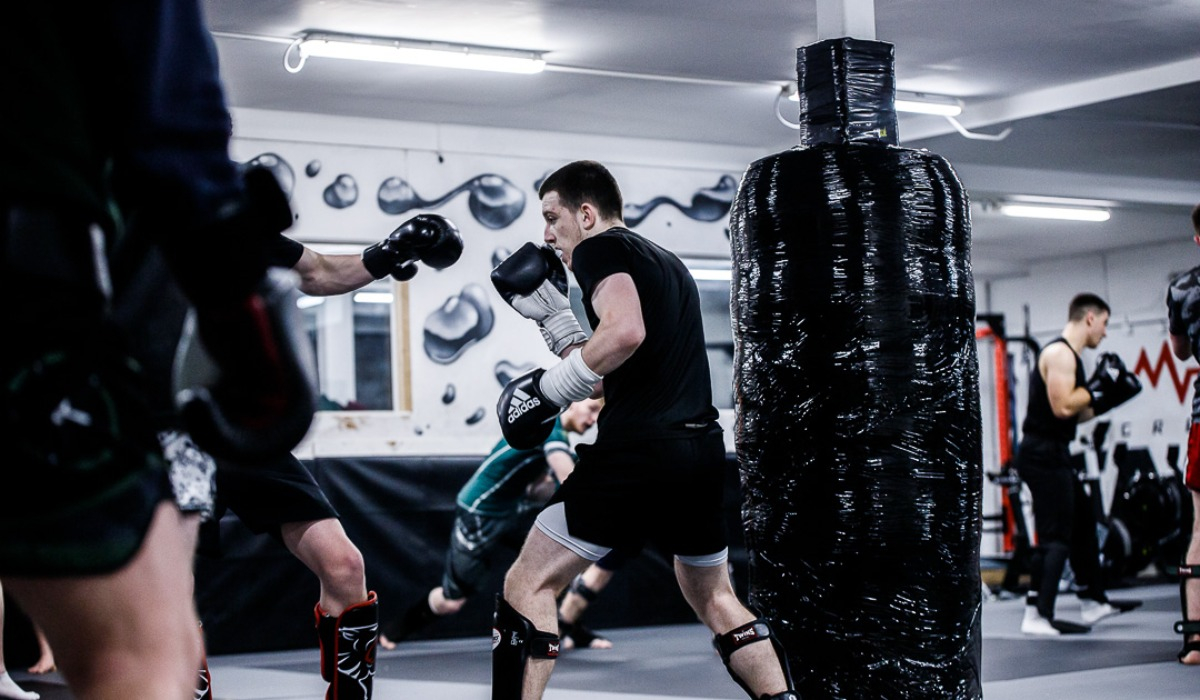 Beginner striking
This is a great way to get fit and learn how the basic mechanics of striking, there is no sparring at this level as it's aimed to get students comfortable holding pads understanding head movements and combinations if you're looking to get active in a cool vibe class this is the one for you.
What you need: Sportswear, gum shield, Boxing Gloves 14oz.
Advanced striking
As the introduction to striking starts to feel comfortable, this class becomes the next step up to putting into practice the combinations and movements learned in the emerald stage of this program, instruction in details drilling and sparring are involved at this level.
What you need: Sportswear, gum shield, Boxing Gloves 14oz.
Wrestling
Wrestling teaches the basic grappling movements of the first Olympic sport. This class includes takedowns and using the upper and lower body with exercises and drills designed to create the complete wrestler.
What you need: sportswear, gum shield, wrestling boots (optional).
Boxing
Boxercise is a combination of boxing and cardio fitness. This is going to be a progressive class in our gym in 2018. Classes generally feature a light cardio workout on the floor, pad work and practicing footwork for getting into cute striking positions. This class is open to all levels but is aimed at beginners. Members will be guided through fundamental boxing techniques on pads and punchbags. This class is included in Holohan Martial Arts membership but is also offered on a pay as you go package.
What you need: sportswear, boxing gloves 14oz.
Strength & Conditioning
Strength & Conditioning private classes are available in the Holohan Martial Arts facility. However, these classes are not included in our membership packages. These classes are run through King of Kings.
To book this class, please contact 087 7700682 or talk to us in the gym!
Before Beginners Course
The Before Beginners Course is the perfect learning environment for beginners with zero experience in martial arts or someone who is looking to get back into martial arts after a break.
The course runs for 8 weeks and is priced at €200, and includes Gi for BJJ and MMA Gloves for our MMA course (depending on which one is currently running).
Tuesdays & Thursdays at 6:30pm