Paddy Holohan: MMA coach
Tallaght born UFC flyweight Paddy Holohan is the head coach of Holohan Martial Arts. Paddy was a contestant on The Ultimate Fighter before he moved into fighting in the UFC. Paddy has fought five times in the UFC as well as fighting many times under other promotions. Now that Paddy no longer fights professionally, he has turned his full attention to Holohan Martial Arts.
'Paddy doesn't teach a class he gives a performance'
Paddy began his martial arts journey years ago and became a professional MMA fighter at the age of 19. He had a professional record of 12-2-1. Paddy was the number one fighter in Europe in 2015 and 2016 until he retired from MMA. He fought on the legendary fight card in Dublin with fellow SBG fighters Conor Mcgregor, Aisling Daly, Cathal Pendred. Paddy also headlined The UFC Dublin card in 2016.
Paddy went along to a Brazilian Jiu Jitsu class when he was 18 in SBG Rathcoole with his best friend. He said on the way home in the car "I'm going to do this for the rest of my life". He started coaching when he received his blue belt. Paddy is qualified to coach to the highest levels in many disciplines and has been coaching for years in other SBG gyms until he opened Holohan Martial Arts.
Paddy grew up in Jobstown and has always wanted to open his own gym here. "Tallaght has always been good to me, and I really love this place. Honestly, people don't realize how beautiful this place is and I always appreciated that my people have my back."
Paddy is as passionate about teaching beginner children as he is teaching and coaching Holohan Martial Art's talented fighters.
"I am passionate about taking both average & naturally athletic people out of their comfort zone and into something new. Using functional martial arts to gain confidence and fitness in a comfortable environment."
Andy White: BJJ coach
Andy from Tallaght is one of our BJJ coaches in Holohan Martial Arts. Andy got into martial arts because he was inspired by martial arts icons like Bruce Lee. He was interested in many different martial arts and did kickboxing when he was a kid. However, when he saw the UFC, he decided to join HMA. Andy has been training BJJ for over 10 years. He started in the kids and teens classes and received his blue belt from John Kavanagh in 2012. As well as coaching, Andy actively competes on the local Irish BJJ scene.
Andy likes coaching because it gives him a different perspective on jiu-jitsu because he needs to look into techniques more in order to fully understand techniques.
"I train jiu-jitsu because it's a great way to challenge yourself and meet new people from all walks of life".
Tommy Martin: Wrestling coach
Tommy Martin from Tallaght is our wrestling coach in Holohan Martial Arts and has been training for over ten years. Tommy took his first class in 2007 after hearing a motivational speech from his SPHE teacher in school. As a kid, he was into pro wrestling. Boxing and Tae Kwon Do were popular but he wanted to do something different so when he saw submission wrestling in Firhouse, which is essentially nogi Jiu-Jitsu, he gave it a go and never looked back.
All fighters acknowledge that having a good foundation in wrestling is extremely important. Tommy fights in MMA as well as other martial arts, because of this, he understands how to best utilize the art of wrestling at all levels of MMA. When you look at all 3 ranges of combat, striking clinch and ground, Wrestling is the middleman. If you're a grappler how do you get the fight to the ground? If you're a striker how do you keep the fight on the feet and avoid been taken down? It's all wrestling. It gives you confidence that you can dictate where the fight takes place, gives you that extra edge in winning scrambles, and helps build mental toughness. Wrestling is essential for anyone looking to go far in MMA.
"My favourite thing about coaching is making a difference to someone's game. In a class, a student is not going to remember every single technique and detail the coach shows, and they're not expected to. But if they walk away learning one little thing that makes them 1% better, then it's all worth it."
Tommy fights regularly and has an impressive record including:
MMA record 12-5
2x Lightweight Champion
IMMAF Bronze Medalist
Irish Nogi Gold Medalist
BJJ Purple belt
Sam Doran: Jiu Jitsu coach
Sam Doran is one of our Jiu Jitsu coaches at Holohan Martial Arts. Sam trains under Paddy Holohan and Joey Breslin. He started competing in Jiu Jitsu in late 2015. He has been a member of HMA for 4 years. In those years, Sam has had the honour to train and learn from some of the best Jiu Jitsu players in Ireland and also in Europe.
"I joined HMA 4 years ago when I was in the worst physical and mental condition I have ever been in my life. I joined on the basis of purely gaining some fitness. Shortly after several months, I found myself shredding excess weight while also regaining my confidence in the meantime. In this short time, I managed to fall in love with the sport of Brazilian Jiu-Jitsu. Its principles, its morales, everything about the sport had me obsessed and I decided this is the sport I want to invest my time and hard work into."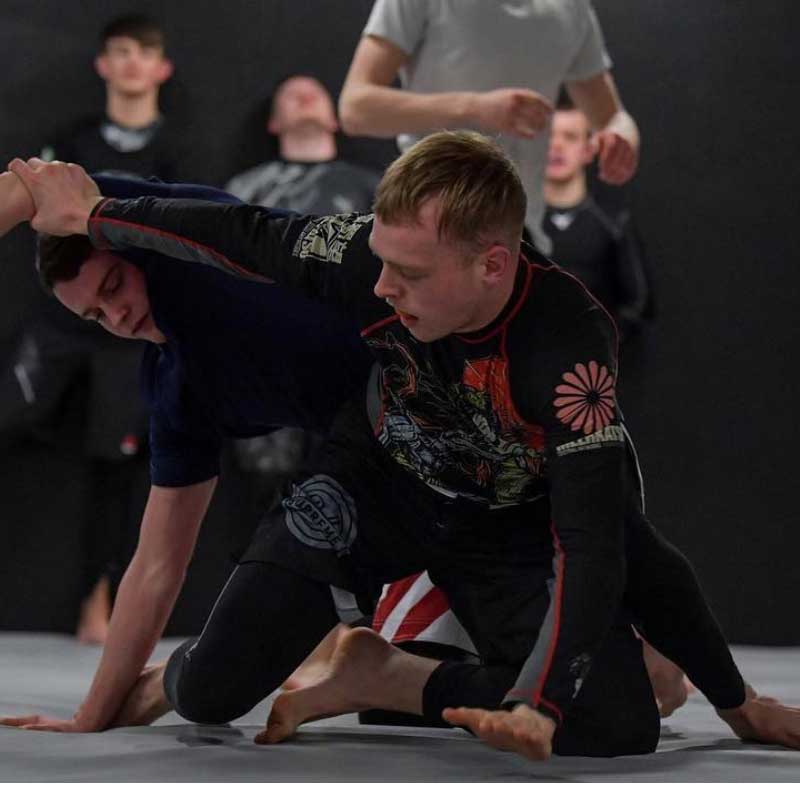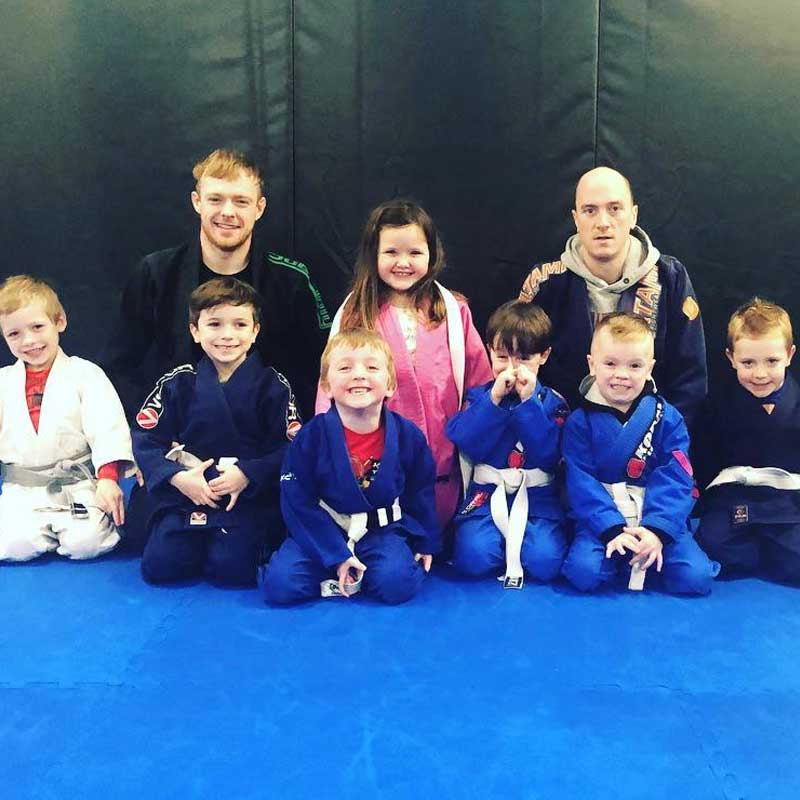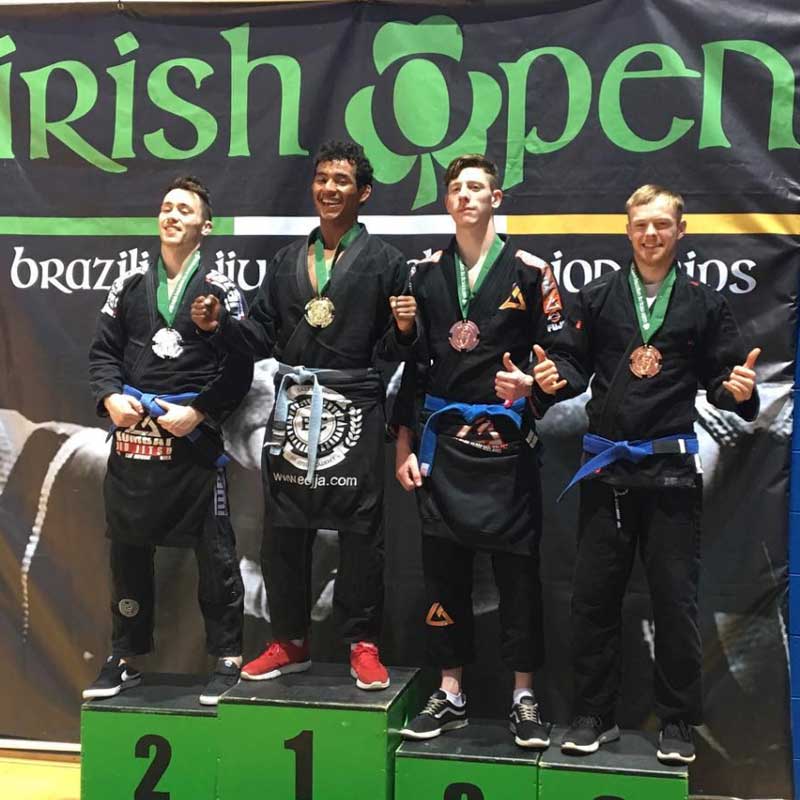 Matin Zolfaghari: Striking Coach
Matin a highly regarded member of our striking coach team in Holohan Martial Arts. Matin fought and trained in Phuket in Thailand is now a part of the Holohan Martial Arts striking coaches team.
Matin started martial arts training when he was 12 years old. He got into martial arts because "it's a family thing". Matino's Uncle is a very famous Grandmaster of Martial Arts 'Massan Ghorbani'. The best thing about Matinos class is that you are being trained by a technician, who is constantly competing, improving and using a traditional style of Muay Thai/K1. Matino likes to coach because you learn something new every day, not only yourself but from your students. Matino aspires to be one of the countries top striking coaches.
Matin fights regularly with the following fight record:
66kg iska k1 champion
8_1 k1 record
6_2 thai record
Dean Donnelly: Kids Coach
Dean Donnely is the head kids coach here in Holohan Martial Arts. Dean is highly qualified as a coach with years of coaching experience in martial arts and also being qualified as a personal trainer and strength and conditioning coach under the ISI. Dean competed and placed often from Dublin halls and the European stage.
"I got into BJJ with my dad, he had started this new thing and said that I should come up and give it a go! That was over 10 years ago now and we're still at it loving it more and more every time."
One of Dean's favourite things about BJJ and martial arts is that everyone is equal when we're on the mats. Your belt may show your rank but no matter who you are, everyone is equal. We all want to learn and express ourselves and have fun doing it.
Dean likes to break things down in his classes with different analogies to paint a picture for everyone taking part in the class. A big belief of Dean's is that competition proves who's the best but training prepares you for the best".
"Coaching gives me something that resonates deep inside me and it's something I have always wanted to do. I feel that if you are here to learn I will teach and guide you in every way I can. Coaching is such a great responsibility"