Holohan Martial Arts is open to everyone.
Our adult members range adults of all ages and genders. We also offer a fantastic kids program. The most common HMA member is your everyday human being, who works full-time, has a family, goes to school or is looking for fun, fitness and community.
In short, HMA truly is for everyone.
Adult Membership
Holohan Martial Arts offers two different membership levels for adults, Emerald and Onyx. Prior to joining Holohan Martial Arts, all new members are invited to the gym for a membership consultation where you are given a tour of the gym and our facilities. During this consultation, we will assess which membership level would best suit you. To arrange your consultation call 085 821 1006 or email chelsea@sbgdublin24.com.
Emerald program
Emerald program is a foundation program based on the fundamentals of martial arts. This program is aimed at beginners looking to try something new or people looking to get back into martial arts. On the Emerald membership program, members complete must complete 30 classes in order to progress onto the next membership level. Members are encouraged to participate in a maximum of 3 classes per week when on the emerald membership program in order to learn the fundamentals of martial arts whilst decreasing the risk of injury.
Onyx program
Onyx program is a program aimed at intermediate to advanced level. This program is designed for members with experience training in martial arts. Members of this program can avail of a range of classes such as jiu-jitsu, MMA, muay thai at a higher level. Members of this program may attend as many classes per week as they like, however, they are encouraged to not over train.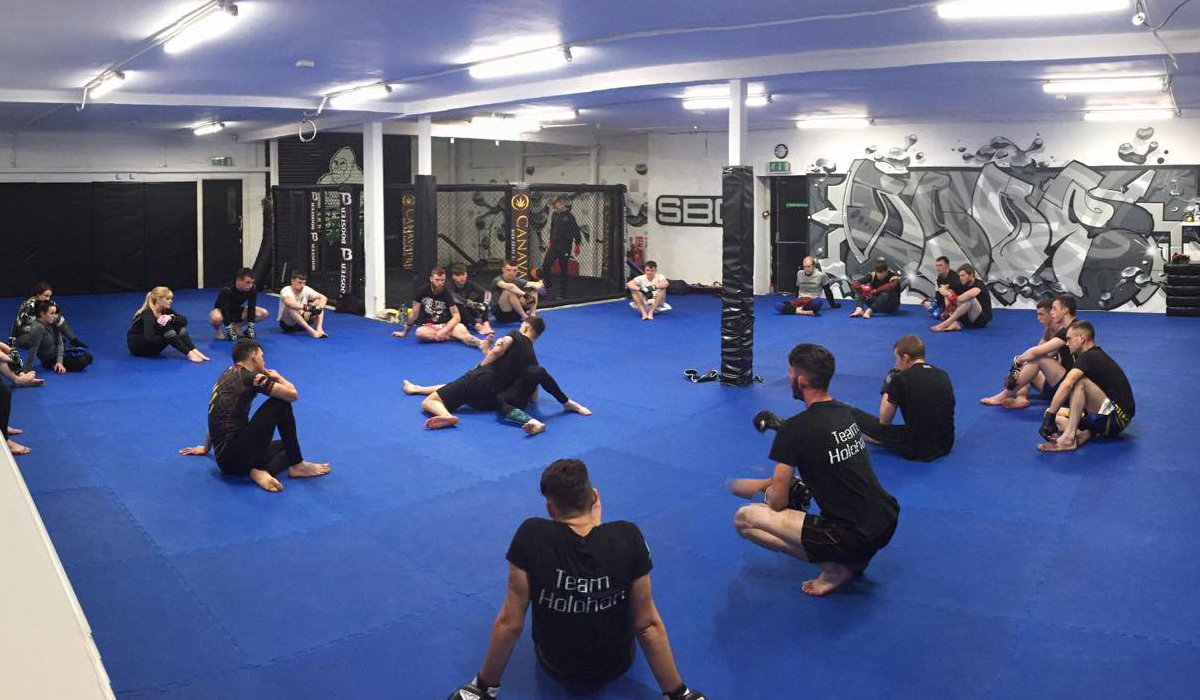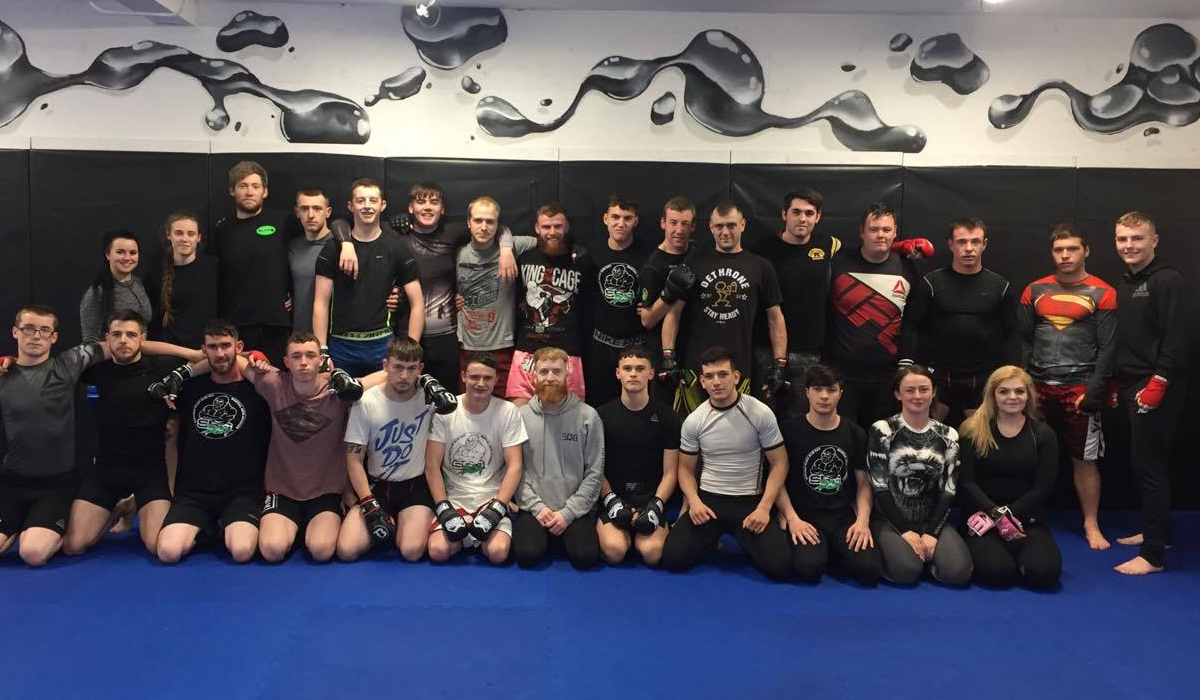 Kids and Teens Programs
Kids who attend Holohan Martial Arts learn about martial arts in a fun and safe environment. We have a fantastic kids program in Holohan Martial Arts called the Growing Gorillas Program. We offer a range of kids classes for ages 4-16yrs. The Growing Gorillas Program was developed using the best practices around for helping your children learn, mature and grow in these arts.
Our goal at Holohan Martial Arts is to create the same learning and experimental environment for children that Paddy's coaches created for him when he joined the tribe. At Holohan Martial Arts we encourage children to grow to become confident, fit and happy using a comprehensive curriculum of martial arts, leadership and life skills. We do not believe in limiting children when it comes to success. From their first day, we say "The sky is the Limit!". One of the hardest habits for many children to develop is that of organisation. So here at Holohan Martial Arts, we encourage children to be able to demonstrate organisational skills, we give the children homework which relates to our "Word of the Month" which includes life skills such as Initiative, Friendship & Pride. Our kid's martial arts programs are split into four different categories, Spider Monkeys, Chimps, Gorillas and Silverbacks.
Spider Monkeys program  4-6yrs
At this age the development of class manners, focus and discipline is the main focus of our program. We do this using movement, simple techniques and games to develop the above goals this is one of the most important stages to develop these skills in children. Training takes place twice a week. Kids will learn about Brazilian Jiu Jitsu in class. Kids will participate in games such as ice breakers and will be given monthly homework such as word of the month (students are given words such as "integrity" and "patience" and do projects based around them).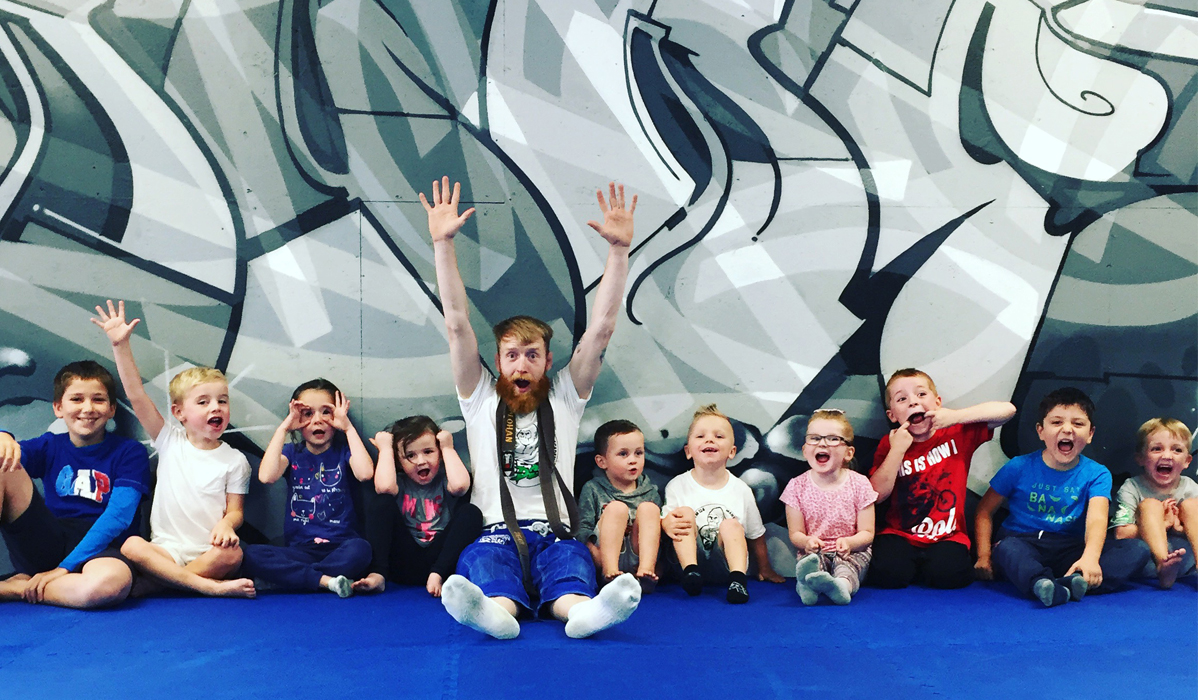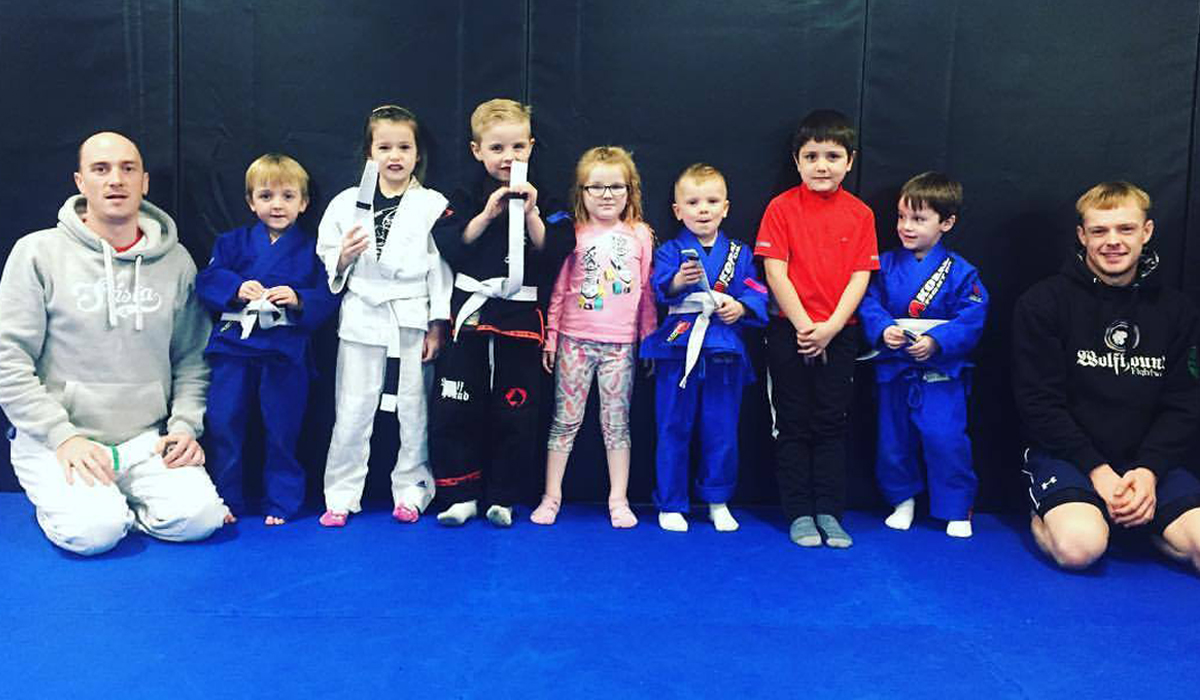 Chimps Class 7-9yrs
The chimps are a very energetic group of kids who question everything which is great! We develop the understanding of respect in training and the importance of training as a team. This is where a child will receive their first belt in BJJ, teaching them goal orientation and that hard work and focus pays off. Training takes place 3 times a week. Chimps have a BJJ, Grappling, Striking curriculum mixed & Tae kwon-do, game breakers, introduction to competition through matches within class. Chimps receive monthly homework such as learning about the word of the month.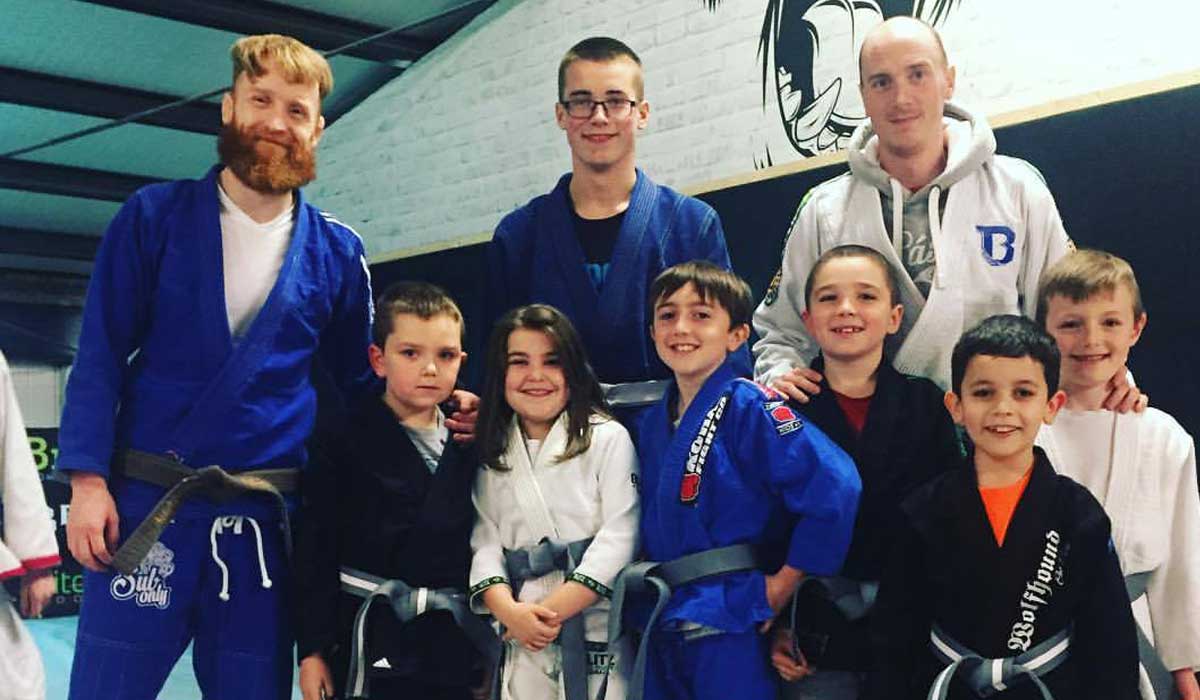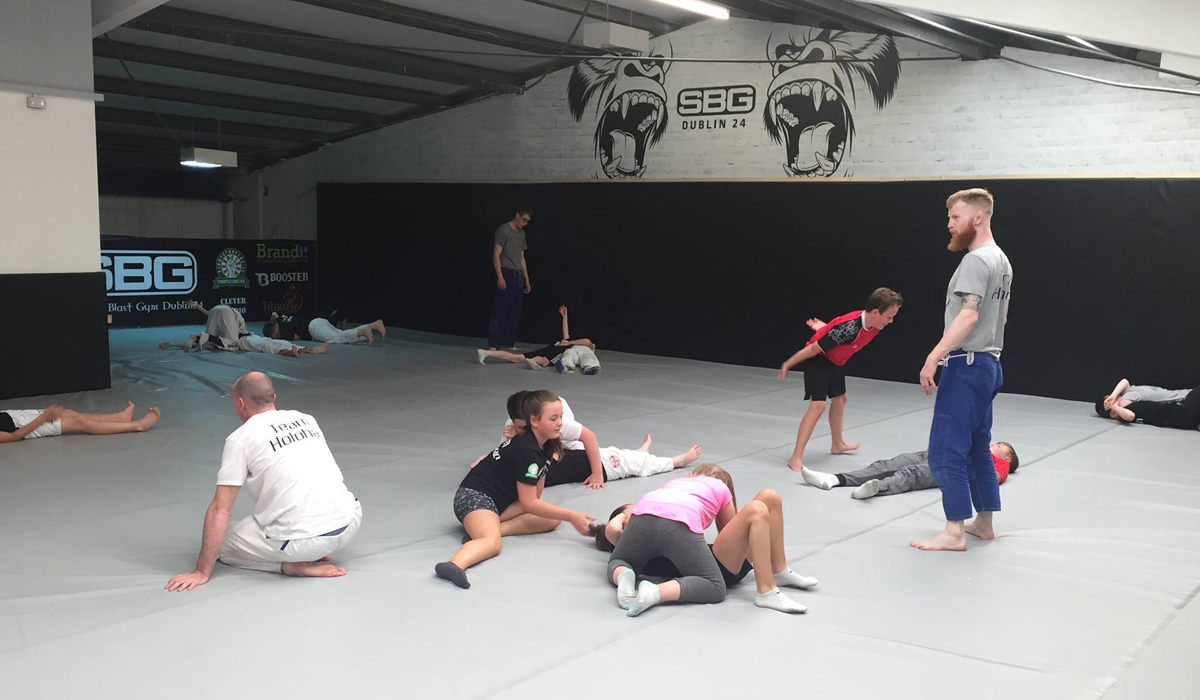 Gorillas 10-12yrs
Gorillas train 3 times a week. Students will learn BJJ, Grappling, Striking & Tae kwon-do. Students will also participate in game breakers, introduction to competition through matches within class. We also incorporate talks about lifestyle, well-being & healthy eating.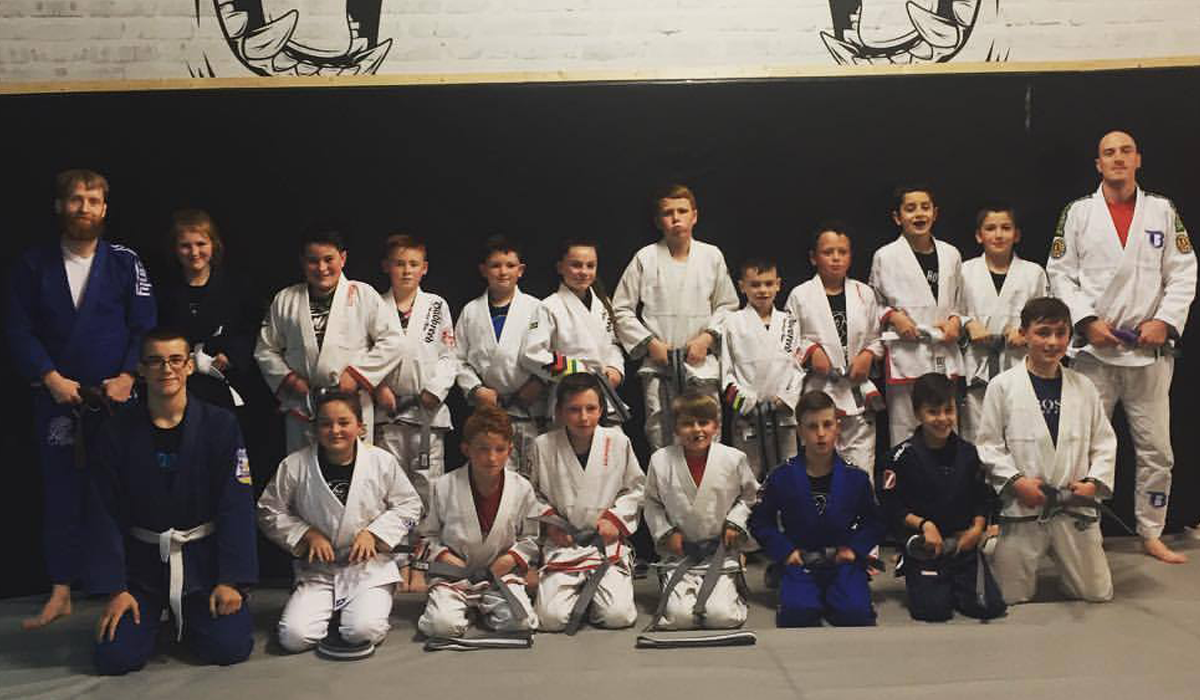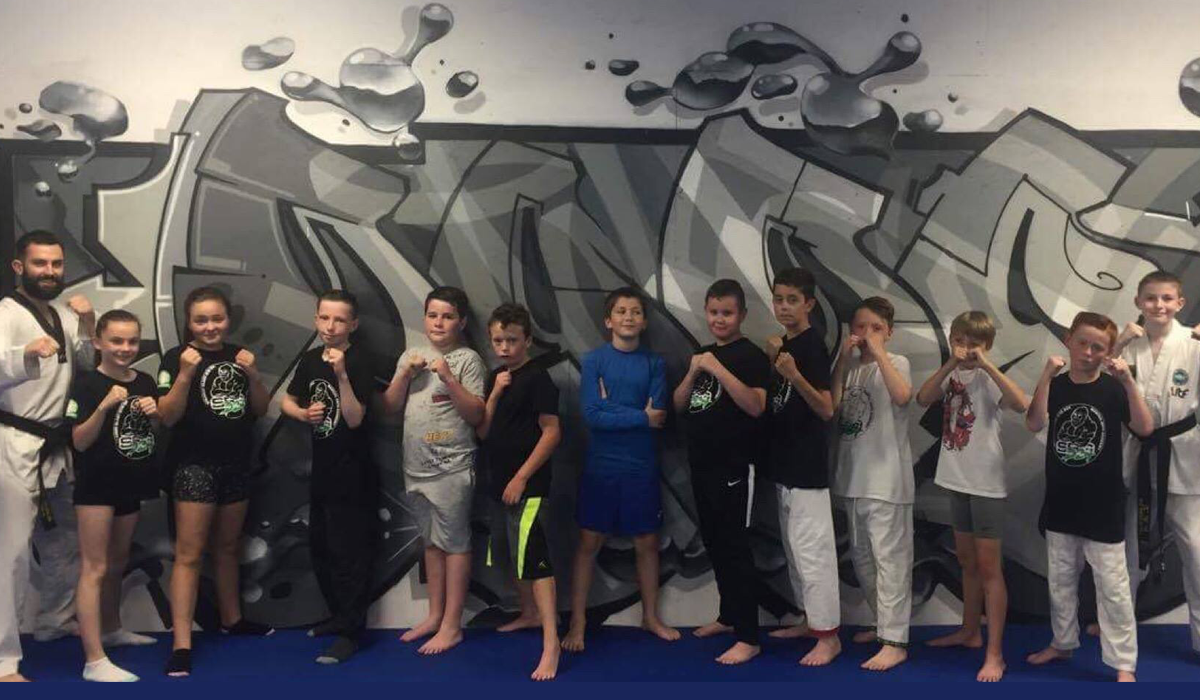 Silverbacks 13-16yrs
Silverbacks train 3 times a week. Silverback students will learn  BJJ, Grappling, Striking mixed & Muay Thai. Students will also be introduced to competition through matches within class. HMA also incorporates talks about lifestyle, well-being & healthy eating.